Government of New Brunswick
Core Backhaul MW Radio Network Upgrade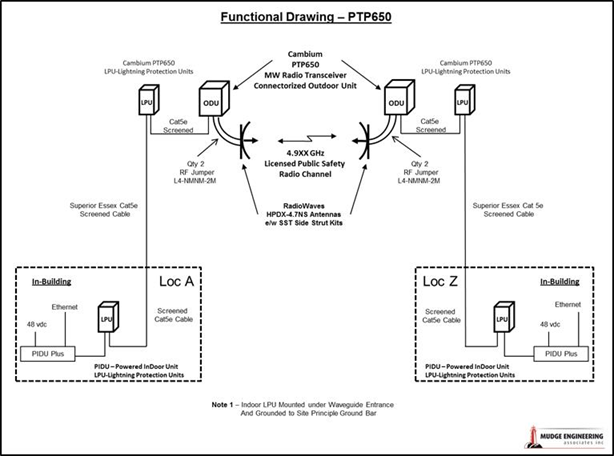 Mudge Engineering was involved with the NB DOT Radio Communications Core Backhaul Network upgrade project since its inception in August 2009.
GNB's legacy Analog MW Network was over 25 years old and in need of an upgrade.
Planning and Design work performed by Mudge Engineering Associates Inc. led to the successful Request for Quote and Procurement of an 18 hop, 760 km Digital MW Radio Network covering most of the Province. Legacy analog voice facilities used to connect to VHF/UHF Repeaters throughout the Province, were transitioned to the new Voice over IP network.
This is a project that Mudge Engineering Associates Inc. was heavily involved with to provide Site Audit Reports, DC Powering and Grounding Design, Site Selection, Planning and Internetworking Design, IP Router Specification and Design, Implementation Management and Network Management Design.
Project successfully concluded in November of 2013.