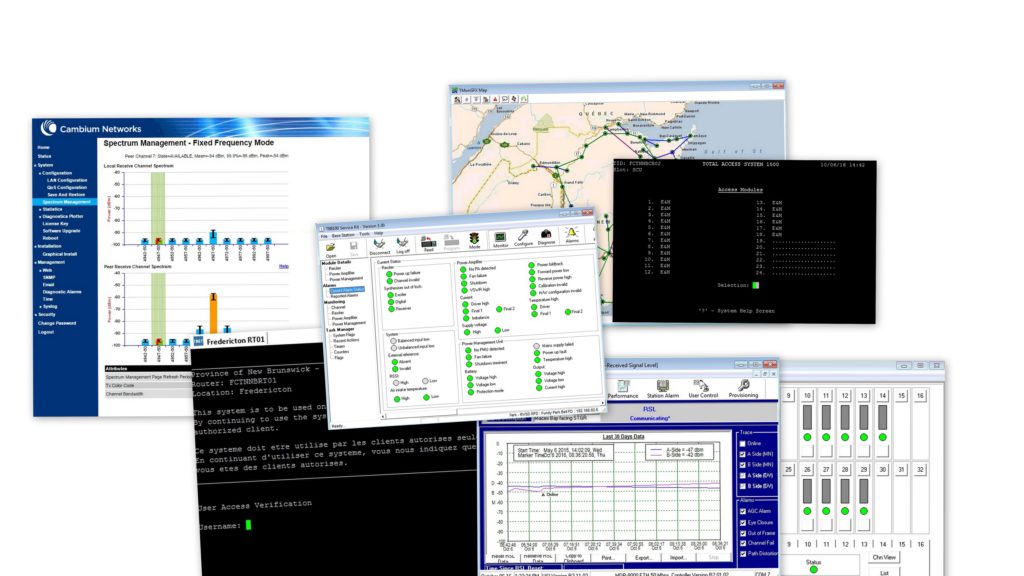 Network Management is the key to keeping your Network up and running.
With proper Network Management you have visibility to the health and integrity of all your Network Elements.
We can help you to Plan, Design and Construct a robust Network Management solution for your Network.
Collection of miscellaneous discrete alarms, including station environmentals, and having a Network Management solution offering you Cut-Through access to your Network Elements is a must.